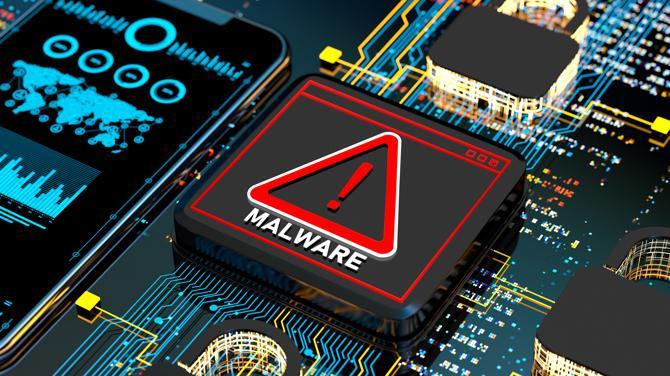 In the age of the internet, where we navigate the digital realm with ease, there exists a shadowy underworld of code and deceit. It's a place where malicious malware lurks, waiting to strike. This formidable adversary, armed with an arsenal of viruses, Trojans, and more, poses a constant threat to the security of our digital lives.
Malware, a portmanteau of "malicious software," is a catch-all term for a plethora of digital threats. These silent assailants infiltrate our computers, smartphones, and even our IoT devices, often leaving us none the wiser. The world of malware is a complex and multifaceted one, where each term in our keyword arsenal plays a unique role in the chaos it can unleash.
Let's embark on a journey to understand the intricacies of these digital adversaries.
Malware – The Enigma:
At the heart of our exploration is the enigmatic term itself, malware. This digital malevolence is akin to a shape-shifting chameleon. It can take on various forms and perform diverse actions, all with the primary purpose of causing harm. Malware is the proverbial Pandora's box, holding within it countless malicious possibilities.
Viruses – The Infectious Agents:
Picture a digital virus as a contagious disease in the cyberworld. It attaches itself to legitimate files and replicates, infecting everything it touches. This replication process can spread like wildfire, causing widespread damage to files, systems, and networks. It's a digital pandemic that can cripple the most robust defenses.
Trojans – The Deceptive Tricksters:
Named after the iconic Trojan Horse, these threats come disguised as something harmless or beneficial. Once inside your device, they unleash chaos. Trojans don't spread like viruses; they rely on our trust, sneaking through the digital gates undetected. They are the pickpockets of the cyberworld, often stealing sensitive information.
Security – The Digital Bastion:
In the never-ending battle against malware, security stands as our staunch defender. Cybersecurity measures are the digital moats and ramparts safeguarding our devices. Firewalls, antivirus software, and constant vigilance are our best allies in the face of this relentless onslaught.
Navigating the Digital Minefield:
With these menacing foes lurking in the digital shadows, it's crucial to navigate the internet with caution. Think of it as wandering through a treacherous maze where each click or download could be the difference between safe passage and a digital ambush.
To bolster your digital defenses, here are some essential steps to consider:
Keep Your Software Updated: Software updates often include patches to fix vulnerabilities that malware exploits. Regularly updating your operating system and applications is a simple yet effective way to fortify your digital fortress.
Beware of Suspicious Emails: Phishing emails are a favorite delivery method for malware. Be cautious when opening attachments or clicking links in emails, especially if they come from unknown sources.
Install Antivirus Software: Reliable antivirus software can act as your digital bodyguard. It scans files and websites for potential threats, offering you an additional layer of defense against malware.
Use Strong, Unique Passwords: Weak and reused passwords are an open invitation to cybercriminals. Opt for strong, unique passwords for your online accounts, and consider using a password manager to keep them organized.
Educate Yourself: Knowledge is power. Stay informed about the latest malware threats and cybersecurity best practices. The more you know, the better you can protect yourself.
The Unseen Adversary:
In the virtual realm, the battle between cybersecurity and malware is an ever-evolving contest. Cybercriminals continually adapt and develop new tactics, making it imperative for us to remain vigilant.
While the keywords malware, viruses, Trojans, and security may seem like mere elements of a digital lexicon, they represent the front lines in the ongoing war for our digital well-being. In a world where bytes and bits hold immense power, understanding these terms and the risks they entail is our best defense.
In conclusion, the digital world is teeming with peril, and malware is the nefarious underbelly of this vast ecosystem. As we venture further into the boundless expanse of the internet, knowledge is our armor, and caution is our shield. Remain vigilant, and may your digital journeys be free from the clutches of the invisible adversary.